Canada is a land of jobs opportunity, and anyone with the drive and determination can make it big. Whether you're from Africa, or anywhere in the world for that matter, there are plenty of tools and resources available to help you get started in Canada. In this article, we'll cover five ways to get a job in Canada from Africa. So whether you're looking for temporary work, permanent employment, or just want to explore your options, read on for some helpful tips!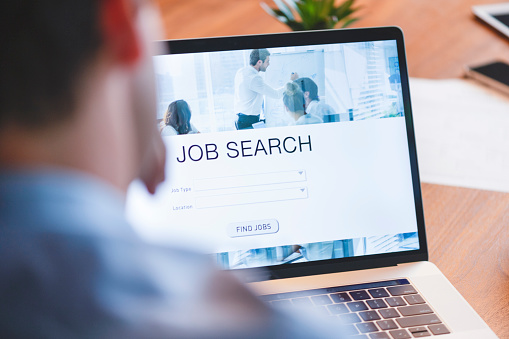 Getting a job in Canada from Africa isn't as difficult as one might think. In fact, there are a number of ways to find work in this vibrant country without leaving your home continent. To begin with, you can use online job search engines such as Indeed or Google. With these tools, you can post your resume and search for potential jobs across a variety of industries. Another option is to network with Canadian professionals who have contacts in the industry you're interested in. Through social media or other networking events, you can meet people in the industry and learn more about positions that may be available. Finally, consider using an immigration consultants to help you gain entry into Canada through employment sponsorship or refugee status.
If you are a talented international worker and want to find a job in Canada, you may be wondering what your options are. There are many ways to get a job in Canada from abroad, so understand that there is no one-size-fits-all answer. It depends on your skills, experience, language proficiency, and the specific job market in Canada.
However, here are some tips for finding a job in Canada from Africa:
1. Get your certification/degree: If you have an accredited degree or certification from a recognized institution, this will help you stand out in the interview process. For example, if you have a degree in business administration from an internationally ranked school, this will show that you have the know-how required for a Canadian workplace.
2. Network: Reach out to people you know who live or work in Canada – they could be able to refer you to contacts inside the Canadian hiring industry. Also attend local job fairs and expos where Canadian companies exhibit their latest openings. You never know when someone at one of these events might spot your talents and recommend you for a future job opening at their company!
3. Apply online: Candidates with computer skills can apply for jobs on websites like Indeed and Jobbank24 by submitting their resume directly onto the website. This method is preferred by employers because it allows them to see all of your qualifications quickly and easily – making it easier for them to make a judgement about whether or not to interview you.
4. Take a job in Canada on a work visa: Another option is to take a job in Canada on a work visa, which will allow you to live and work in the country for a specific period of time. This is an option for people who want to stay in Canada for an extended period of time, or those with specialized skills that cannot be found locally. To find out more about working on a work visa in Canada, speak to an immigration lawyer.
How to apply for a job in Canada
There are a few ways to get a job in Canada if you're living in Africa. You can search online or through classified ads, or network with people who work in Canada.
To apply online, try the Canadian government's employment website. You need to register for a user name and password, and then search by keyword or by department. The website has links to many different job postings, including federal government jobs, private sector jobs, and jobs in non-governmental organizations (NGOs).
You can also find job postings through career centers in your country. These centers provide information about available jobs and how to apply for them. You can also check out websites that specialize in recruiting foreign workers, such asWorkBC.com orJobsInCanada.ca.
Another way to find a job is to network with people who work in Canada. Try talking to people at events related to your field of interest, such as business conferences or expositions; attending meetups organized by Canadian companies; or attending job fairs sponsored by Canadian agencies that recruit foreign workers, such as CIC Canada (formerly known as the Citizenship and Immigration Canada).
You can also reach out to professionals who work in Canada on a regular basis, such as lawyers, real estate agents, financial advisors, et cetera. Finally, consider subscribing to professional publications that are circulated in Canada but that are not widely available in your country. This will help you stay up-to -date on the latest job opportunities in Canada.
The process of getting an immigration visa to Canada
If you want to work in Canada, you need an immigration visa. There are a few ways to get one:
1. If you are a permanent resident of Canada, your spouse may also be eligible for an immigration visa.
2. You can apply for an immigrant visa if you are not a permanent resident, if you have close family members who are permanent residents of Canada, or if you have employment skills that will benefit the Canadian economy.
3. You can apply for a travel document which will allow you to visit Canada and then return home without having to obtain an immigration visa first.
4. You can apply for a temporary resident permit if you are coming to Canada to visit friends or relatives and will leave as soon as your presence is no longer necessary.
Working in Canada as an African
There are various ways to work in Canada from Africa, depending on your qualifications and experience. Entry-level jobs may be available in many sectors, such as hospitality, health care, information technology, or marketing. You could also look for permanent positions in firms that operate in African markets. If you're already working in Canada, you may be able to seek opportunities to relocate and advance your career. In addition, organizations that support migration and multiculturalism are always looking for talented professionals from across the world. To get started, make sure you have a good resume and negotiate well during job interviews.
Finding work in Canada can be a challenge, but it's not impossible if you're willing to put in the hard work. Start by researching different areas of interest and contacting employers directly. Once you've assembled a strong portfolio of your professional skills and experiences, you can take advantage of online tools like LinkedIn or Indeed to broaden your search even further.  And don't forget to maintain contact with potential employers throughout your transition – networking is key when trying to find a new job!
If you are considering a move to Canada, but don't want to leave your family and friends behind, there are plenty of ways to get a job in Canada from outside the country. You can use online resources like LinkedIn or Indeed to see if any Canadian companies are looking for recent graduates or skilled workers with foreign (or international) qualifications.
You could also look into private-sector jobs in Canada that only require relocation – this can include jobs in health care, technology, finance, and other industries. And finally, you could consider applying for government jobs in Canada through domestic agencies like CIC or OPPOSSUMS. No matter what route you choose, make sure to research the requirements first so that you qualify for the position and maximize your chances of being offered the job!